A
s some of you know already, my best and only sport is ballet. I have been doing ballet since I was five, which means this is my 10th year of ballet.
Two weeks ago, my ballet teacher told me and a few other class friends that our feet are now strong enough for pointe shoes. Yes, I though I was not hearing right. Finally! After waiting so long! Since I was a little girl seeing the "big girls" dancing on pointe shoes I wanted to have them too.
So on Monday the 8th I got my first pointe shoes.
My ballet teacher went with us, to make sure we got the right kind of shoes and that they fit correctly.
Me (right) putting on my "toe caps"
Putting on my first pair of pointe shoes on.
My first "rise" on pointe.
After trying on a lot of different makes and sizes I found a pair "Sansha" size 10, Width W.
When I got home, I took a few pictures:
That afternoon my mother attached the ribbons and when my dad got home from work we had a "photo shoot" of me and my points!
I just LOVE this picture!!!
I love my new pointe shoes! I know I'm going to have to work very hard to be good, and I need to work my feet to get them even stronger. Some girls said very different things about pointe shoes, that it's SO hard to dance with and rising and all that. It is difficult to keep your balance, but if your feet are strong then it's not that hard as some girls say! Practice makes perfect!!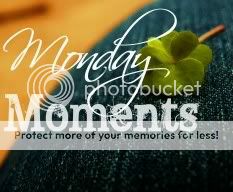 This is what it looked like when I took the above picture!
My dad took this one with his iPhone
. My mother (hiding away) is holding the mirror straight while I try to balance myself, getting a pretty position, keeping the camera still and take a picture.
I hope you like my photos!
Have a blessed week further!